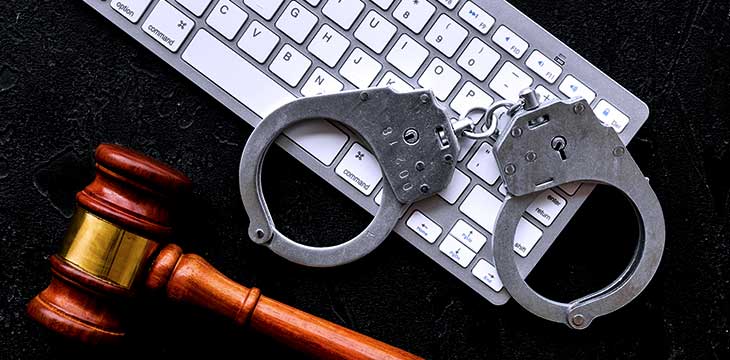 A Los Angeles man pled guilty on August 23 to laundering $25 million for clients who were involved in drug dealing on the darknet. Kalra Kunal, 25, agreed to plead guilty to money laundering and distributing methamphetamine. While the specific terms of the agreement were not released, the 25-year-old could face as much as life in prison.
According to authorities, Kalra exchanged SegWitCoin (BTC) into U.S. dollars from 2015 through 2017. He also is accused of running a crypto ATM, and admitted that he was dealing with drugs as well as working with drug dealers.
Kalra was initially arrested after attempting to sell 2 pounds of meth to an undercover agent. Upon further investigation, it was discovered that he was facing money laundering charges in Texas that were filed in early August. Those charges have not been adjudicated yet, which could mean that the 25-year-old will be heading to Texas at some point soon.
At the time of his arrest, Karla had nearly $900,000 in cash and 54.3 BTC as well as other crypto-assets.
To avoid facing further charges, the Los Angeles man pled guilty to four counts, which included operating an unlicensed money transmitting business and money laundering.
This is another in a series of arrests by the U.S. law enforcement officials related to the darknet. In July, Treasury Secretary Steve Mnuchin discussed how the government will be working hard to ensure that BTC and other similar currencies will not be used for illicit or nefarious means. He explained that this cannot be allowed and that the government will ensure that it combats "bad actors in the U.S. dollar every day to protect the U.S. financial system."
There is no doubt that Mnuchin's claims are being backed up. In June, federal authorities seized over $20 million in cryptocurrencies in a darknet sting that unmasked 50 different vendors from across the globe. The Department of Justice, working with other government agencies, arrested 35 people and seized assets of nearly $24 million.
This is just one of many instances in the last few months where federal law enforcement agencies have seized assets and shut down darknet operations. Many have taken center stage in New York, where the Department of Justice has been actively seeking to shut down these operations.
While it was a big moment to shut down Kalra's operation, there was no mention of whether any of the individuals involved in his drug operation were apprehended.
Note: Tokens on the Bitcoin Core (SegWit) chain are referenced as SegWitCoin BTC coins. Altcoins, which value privacy, anonymity, and distance from government intervention, are referenced as dark coins.
Bitcoin Satoshi Vision (BSV) is today the only Bitcoin project that follows the original Satoshi Nakamoto whitepaper, and that follows the original Satoshi protocol and design. BSV is the only public blockchain that maintains the original vision for Bitcoin and will massively scale to become the world's new money and enterprise blockchain.